Trainer's Note: This course features video clips from TekWorx.Training's exclusive webinar sessions on Branding Development in eCommerce and Digital Marketing. Each video clip comes with text contents, links to relevant tools, and other training materials. These will help you understand each topic easily and apply the lessons learned accordingly.
Copyright Notice: Unauthorized distribution, copying, or reuse on any part of the entire contents of this tutorial is strictly prohibited. Violators will be sued for copyright violation. Existing trainees and students who also violate this copyright notice will have their access revoked permanently with no refund.
Branding Development in E-Commerce and Digital Marketing
Before the advent of digital, a brand was developed slowly through word of mouth and traditional advertising. Nowadays, with the internet and modern-day technology, branding can fluctuate wildly. You could be famous today, and a disaster tomorrow. This is especially true if you do not know about creating an identity that resonates with your target audience.
It is important for you as a Freelancer, an Entrepreneur, or an MSME to learn how to effectively present yourself and your services or products as a "Brand." However, branding goes beyond logos, symbols, tagline, bio, gravatar, and other elements. It is about creating a unique identity. One that leaves a lasting impression on your potential customers or clients.
Developing a great and purposeful brand is one of the ways to build your client's trust. In Freelancing, eCommerce, and Digital Marketing, you should continue to work on your brand until people know what to expect from you. When this happens, you have earned both their trust and their loyalty. Achieving this status will gain you customers who will buy what you sell, or clients who will avail of the services you offer.
It does not matter how much you spend on marketing your products or services if your brand is weak. Branding development is EVERYTHING! It embodies what your business is, and your values.
This Branding Development course is part of the E-Commerce and Digital Marketing Boot Camp for Freelancers and MSMEs. Here, I will show you the different ways to take charge and build a positive reputation that will draw in more business for you. It combines human expertise and an easy-to-use tool, that eliminates the guesswork in creating a strong and easily recognizable brand.
Branding Development Basic Steps
While this makes it easier to build your brand, it can also work against you if you are not executing the basic steps to create it. That is exactly why I will teach you the following:
The importance of Branding in Freelancing, E-Commerce, and Digital Marketing.
Learn how to "Fascinate" and use the Brand Fascination assessment.
Create marketing copies using "Your Adjectives" that matter.
Using Brand's Advantage to create a Tagline.
The Marketing Pillars that support every action in business and marketing.
Channels for Digital Branding.
Branding is a competitive edge to your marketing efforts. It is what makes your business stand out.
For decisive digital professionals, Freelancers, and MSMEs – Branding Development should be built into your digital strategy from the beginning. It does not matter if you are an amateur. Just like you now, I knew nothing about branding when I started. That is why this tutorial has been tailored fit for anyone who aspires to upgrade their online and digital skills.
Watch the Full Video
Learn more about how to do Branding for your eCommerce and digital marketing activities through the tutorial video below.
If you're seeing the image below, that means the content is restricted to you.  You must be LOGGED IN to UNLOCK the content. Login here.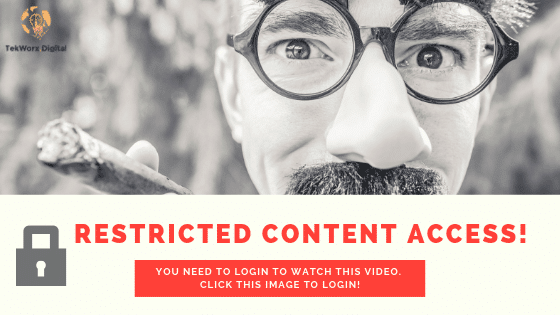 Bonus: Mastermind Session
For the E-Commerce and Digital Marketing Bootcamp + Mastermind trainees, I have attached the recorded video(s) from previous mastermind sessions below. This bonus material is also made available to anyone who purchased this Branding Development course independently.
If you're seeing the image below, that means the content is restricted to you.  You must be LOGGED IN to UNLOCK the content. Login here.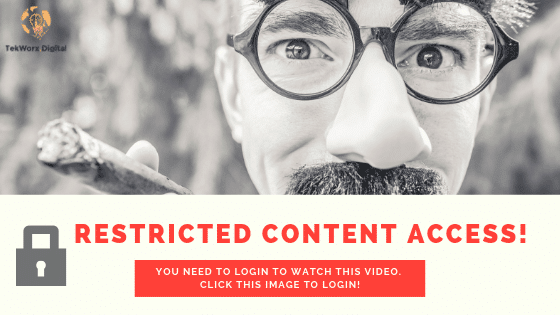 Your Turn: TAKE ACTION!
Now that you already know how to develop a fascinating online brand, it is time to put it into action. Below are the tasks I want you to do.
If you're seeing the image below, that means the content is restricted to you.  You must be LOGGED IN to UNLOCK the content. Login here.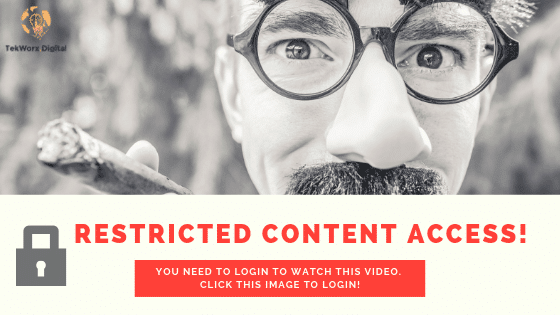 I am excited to know your Brand's Advantage. Feel free to share it in the comment section below.
The Resource Person: Bert Padilla is a Certified E-Commerce Trainer. He is also an online entrepreneur operating TekWorx.Digital. In 2018, he started sharing his online expertise as Trainer and Resource Person for one of the programs of the government's Department of Information and Communications Technology or DICT. Inspired to help more and more Filipinos through digital training, Bert launched TekWorx.Training in early 2019.