Choosing the right website can be a bit tricky. It all depends on your desired features and other important factors such as speed, maintenance, customer support, functionality, and cost.
Throughout our training on E-Commerce and Digital Marketing, we use WordPress as the preferred Content Management System (CMS) over other platforms such as Joomla and Drupal. Furthermore, WordPress is preferable over "Website Builders" such as Wix, Squarespace.com, Weebly, among others.
The reason is simple: WordPress is very popular and widely used by entrepreneurs and business firms. Aside from it being free and Open Source, it also has powerful features. The WordPress CMS is designed not just to create and handle digital content, but also for more advanced and complex applications such as for online stores. In addition to that, there is the integration and support with other platforms that supercharge WordPress to have desired functionalities in executing a better and more effective digital marketing.
When it comes to E-Commerce platforms, we highly recommend WooCommerce in addition to WordPress.
WooCommerce is a WordPress plugin that easily allows you to set up an online store with WordPress. It is very flexible and provides multiple solutions when you sell online. You can sell anything, anywhere, anytime.
Of course, other E-Commerce platforms compatible with WordPress like Magento and BigCommerce are worth mentioning as well. However, Woocommerce is more suitable for beginners.
Our training intends to equip aspiring Freelancers with the necessary skills in E-Commerce and Digital Marketing. For this reason, the platforms WordPress and WooCommerce are the perfect training ground for them. It gives them complete control over their websites, allows them to explore, and test the platforms; thereby, this gives them experiences which they can utilize in offering services to clients in the future.
How popular are WordPress and WooCommerce?
WordPress is the fastest growing platform in the last 8 years. According to W3Techs, WordPress runs ~35% of the entire internet today, and WooCommerce powers 28% of all online stores globally with over 30 million downloads to date.
Statistically speaking, BuiltWith revealed that WordPress powers about 50% of the top 1-million websites across the globe.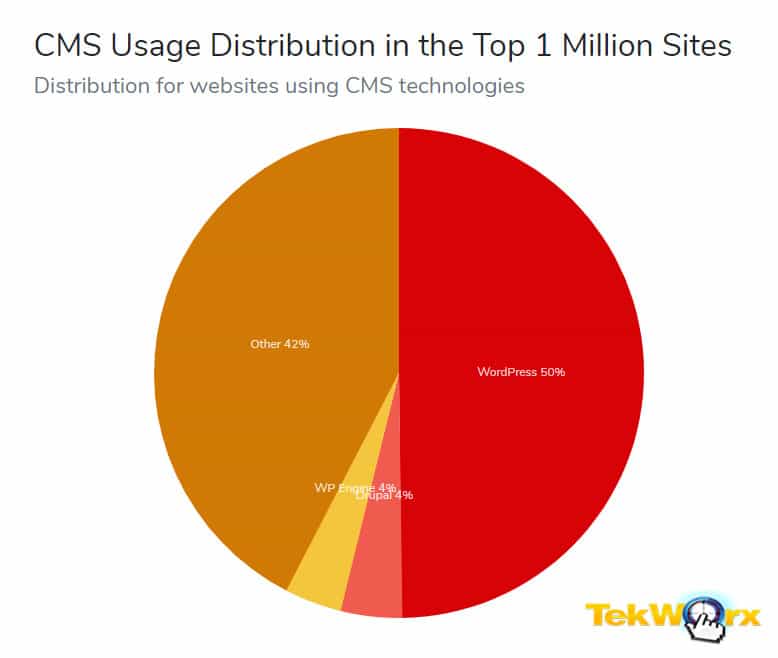 Of course, being the most popular is not a guarantee that it is the best option. At present, Shopify may be the best E-Commerce platform to use. The numbers do not lie, however. Shopify is actually trailing behind WooCommerce. Specifically, this refers to its usage in the top 1-million websites worldwide.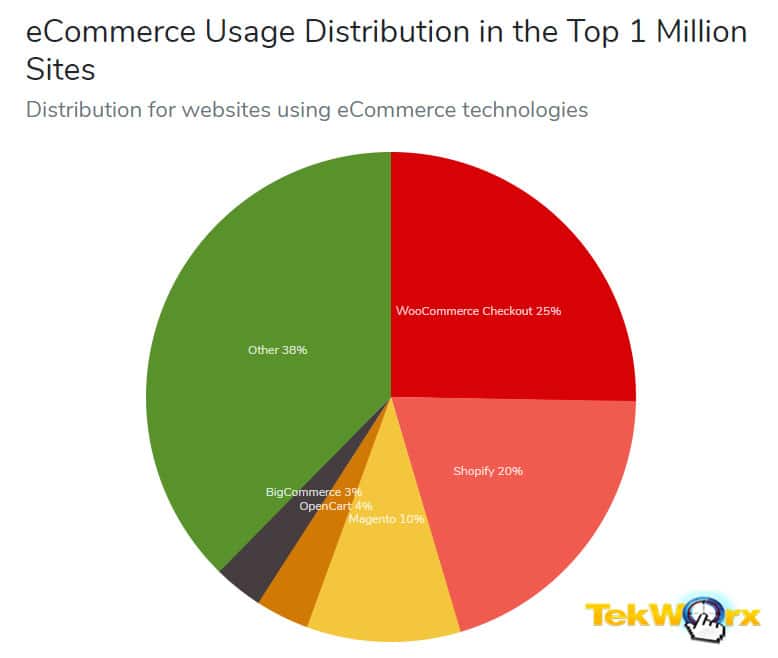 WordPress and WooCommerce Jobs
In Freelancing websites alone, Upwork currently lists over 8,000 WordPress-related jobs and about 1,500 WooCommerce-related projects. Freelancer.com has more or less 1,300 WordPress-related jobs on its current list. A handful of freelancers also get hired from other freelancing websites like Fiverr, Guru.com, and other job portals so we can also expect WordPress job listings there. These listings usually change daily.
So, how much does the average WordPress developer make? SimplyHired approximates that the annual median salary for WordPress jobs is around $70,000. The entry-level salary is ~$32,000 while the experienced developer makes as much as $155,000 a year.
These numbers, however, vary a lot when the jobs are outsourced here in the Philippines. The main point is clear: WordPress and WooCommerce job opportunities are limitless.
In the Philippines, PayScale estimates the average annual salary for a web developer specializing in WordPress is around Php 243,00. It can be as high as PHP 488,000 for experts.
Get this: 25% of WordPress users make a full-time living on this platform.
MSMEs / SMBs Planning to do E-Commerce
It is surprising that so many companies or entrepreneurs still do not have a website or online presence. If you do not have one yet, you are losing out on the opportunity to grow your business!
The Philippines is currently the home of the world's heaviest Internet users. Each Filipino has an average daily screen time of about 9 hours and 45 minutes. It is now essential for MSMEs to transition to E-Commerce!
With the Filipino's digitally-driven lifestyle, companies must adapt to generate revenue.
For MSMEs or SMBs planning to do E-Commerce for their products and services, using WordPress and WooCommerce is a good start. In fact, these platforms are what we normally recommend for local businesses as well. We consider factors like products and services handling, inventory management, payment options, shipping and fulfillment, among others — all of which can be done with WordPress and WooCommerce seamlessly.